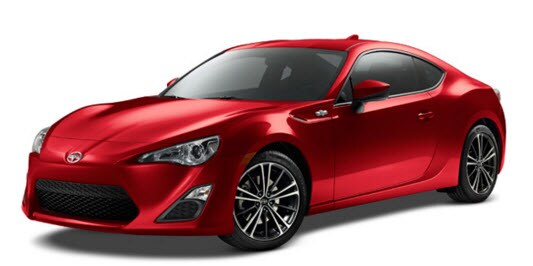 At Scion we're proud to be different and that pride and difference is reflected in the cars we offer and the way they're sold. We offer distinct vehicles, a unique pricing and purchasing philosophy, and quality products that set us apart from other brands in the market. We are dedicated to creating something better in the automobile industry, and in so doing, in lives of our customers.
At Scion, we like to say we put the "Fun" in functionality. We focus our attention on design and strive to stand apart from other brands by giving drivers the best of both worlds: a smart, safe, dependable ride that never sacrifices fun. You will be sure to find reliability under the hood and Scion spirit behind the wheel - all at a price you will love.
Meet the Scion iA, smart and stylish, and here to raise the bar on what you would expect in a base model. More of the features you enjoy, like a 7 inch touch screen, without paying for upgrades.
For something really unique, check out the Scion xB. It not only has the space to carry all the important things in your life, but will get you there in style, like no other. And, it too, comes packed with the stuff you want, like a backup camera and Bluetooth.
The Scion iM is sure to be a match for your momentum. This Scion sports a racy yet utility-rich hatchback shape and a well-crafted, equipment-rich interior. With rear double-wishbone suspension, you will enjoy a smoother ride and take corners with confidence.
The Scion tC, is our stylish and sporty coupe. Smart key with push button start, touch screen display audio, and panoramic moonroof, make this vehicle one of the favorites.
But, don't miss our award-winning FR-S. This fun-to-drive coupe was raised on the track and built for the street. The FR-S is a wonderful combination of performance and safety, and comes with a 2-year maintenance plan.
Visit out our blog for the latest features of next year's models rolling just in from Scion. Our highly trained staff is eager to share with you all the improvements and the latest features of our unique Scion vehicles.
Visit the Scion Dealership Showroom and see all of the
Scion new and used cars for sale