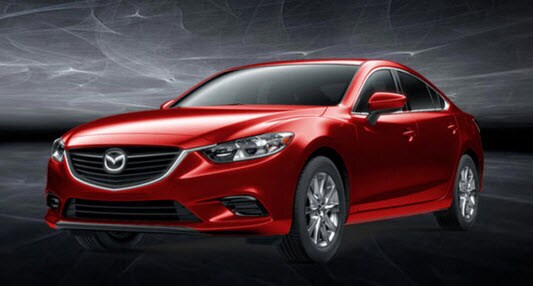 At Mazda, we break the barriers of convention as we take on the challenge of creating cars previously unimagined. The challenge drives innovation and creativity. With our win at Le Mans and our 23 wins at Daytona, we've proven what's most important when it comes to racing: We race to learn and that translates into a better car for you.
Take, for instance, the MX-5, which captures the ethos of Mazda's car manufacturing where imagination makes all the difference. With its superior acceleration and braking response, the MX-5 satisfies your every car driving impulse and desire on the road. Driving a Mazda is to feel a sense of oneness with your car. This experience is the hallmark of every Mazda car.

Visit out our blog for the latest features of next year's models rolling just in from Mazda. Our highly trained staff is eager to share with you all the improvement and the latest features of our Mazda motor family. Discover the range of innovative and acclaimed Mazda products built for true driving reward.
Supremely capable and brilliantly engineered. Now even more refined. Meet the 2016 Mazdas - the Mazda3, the Mazda5, the Mazda6 and the Mazda CX-3, CX-5, and CX-9. And don't miss the Mazda MX-5 Miata - an incredibly lively, agile car that's so responsive it almost feels like an extension of yourself. Visit the Mazda Showroom today at the Roseville Automall - Mazda boldly goes where no wheel has rolled before. Come see the future!
Visit the Mazda Dealership Showroom and see all of the
Mazda new and used cars for sale