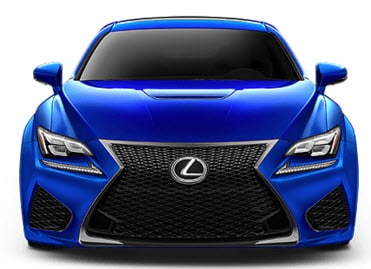 Lexus, automobiles of distinction. Stylish inside and out, where beauty and luxury combine with technology to offer you transportation extraordinaire. Turbocharged engines, a highly rigid chassis design with track-tuned suspension and Sport Direct-Shift transmission, Lexus cars deliver performance.
Choose your fast lane 
The Lexus sedans - turbocharged with, striking designs and world-class luxury
The Lexus SUVs - plush accommodations, generous appointments, in 4-wheel drive options
The Lexus coupes - performance engineering designed to satisfy the most demanding driving enthusiasts
The Lexus hybrids - delivering efficiency AND exhilaration
The Lexus F Performance cars - unprecedented
Visit out our blog for the latest features of next year's models rolling just in from Lexus. Our highly trained staff is eager to share with you all the improvement and the latest features of our Lexus fleet of luxury vehicle. Browse our inventory or stop by our exquisite Lexus showroom to see the new models yourself. See luxury and performance, drive luxury and performance, own luxury and performance
Meet the Lexus IS, the Lexus ES, and ES Hybrid, the Lexus GS, and GS Hybrid, the Lexus LS, and LS Hybrid. Our SUV fleet will cover your seating needs from the Lexus NX and NX Hybrid, Lexus RX and RX Hybrid, to the GX and LX with 3 row seating and ample cargo space.  Lexus F Performance cars connect drivers with the road. See them all at the Lexus Showroom at the Roseville Automall. Prepare to fall in love!
Visit the Lexus Dealership Showroom and see all of the
Lexus new and used cars for sale