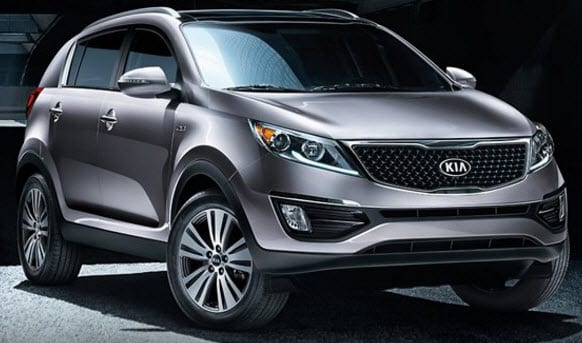 Performance, innovation, durability - no matter the model, every Kia is ready to handle every driving situation. The engine is the heartbeat of Kia performance. With a focus on efficiency, Kia's gasoline engine is forward-thinking and well-designed to deliver. Kia's innovative Idle, Stop & Go technology literally turns the engine off when you come to a complete stop. Simply release the brake pedal and the engine restarts, seamlessly. The gasoline direct injection (GDI) technology helps ensure improved performance without compromising fuel efficiency.
Visit out our blog for the latest features of next year's models just rolling in from Kia. Our highly trained staff is eager to share with you all the improvement and the latest features of our Kia family of vehicles. Be sure to check out the Kia Sonata, ranked on U.S. News' list of "Best Midsize Cars for the Money." And, even better, it is priced thousands of dollars less than its competition, further enforcing the fact that it has excellent value for the money.
Visit the Kia Showrooms at the Roseville Automall and get to know our whole family - luxury mid-size Optima (available hybrid), Cadenza, and the K900. Our Crossovers and Minivans include the Soul (available EV), the Sportage, the Sorrento, and the Sedona. Our compacts include the Forte and the Rio in various styles and options.
Let Kia innovation be your partner to delivering a rewarding driving experience!
Visit the Kia Dealership Showroom and see all of the
Kia new and used cars for sale