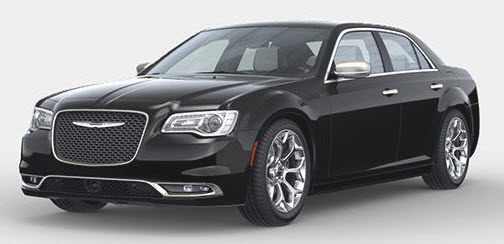 Back in the early 1920's Chrysler defined his dream of an affordable luxury vehicle known for innovative, top-flight engineering. In 1924 the Chrysler Six, an all-new car with a light, powerful, high-compression six-cylinder engine and the first four-wheel hydraulic brakes was launched. This well-equipped Chrysler featured aluminum pistons, replaceable oil and air filters, full-pressure lubrication, tubular front axles, shock absorbers and indirect interior lighting. His dream was realized.
Today Chrysler carries this tradition of leadership in engineering and innovation to all its vehicles. The nine-speed automatic transmission in the Chrysler 200 features a wide gear ratio spread that provides smooth transfer between gears and efficiency at all speeds. For even more power, you can choose the legendary 5.7L HEMI® V8 engine with Fuel Saver Technology available on the Chrysler 300 series. Its exclusive TorqueFlite® eight-speed automatic transmission includes an all-new Rotary E-shift and a suite of incredible safety and security features.
Visit out our blog for the latest features of next year's models rolling just in from Chrysler. Our highly trained staff is eager to share with you all the improvements and the latest features of our award-winning Chrysler vehicles.
Get acquainted with our luxury sedans, the Chrysler 200, the Chrysler 300, and the  Chrysler Town & Country. From the distinguished first impressions of the Chrysler grille, to the subtlety of the eye-catching chrome accents, the new Chryslers will be sure to turn more than corners.
You're invited to explore the highest levels of craftsmanship and technological innovation. Visit the Chrysler Showroom at the Roseville Automall and drive proud.
Visit the Chrysler Dealership Showroom and see all of the
Chrysler new and used cars for sale