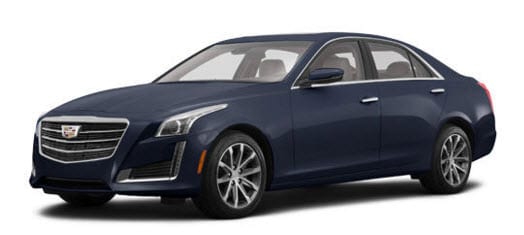 Visit the Cadillac Showrooms and take a look at the innovative features, the attention-grabbing exterior, and the powerful engines. We are sure you will agree that everyday driving just got more exhilarating.
Our coupes, for example, are tailor-made to push performance to the brink. Built entirely for the thrill of the drive, these vehicles are more than just stylish, with Twin Turbo engine and titanium-aluminide turbines, patented, low-volume, charge-air cooler and titanium connecting rods for superior response and performance. For even more excitement, check out our V-Series. These Cadillacs are direct descendants of the race cars found on the high-performance Cadillac Racing circuit. Have no doubt about its abilities!
The Cadillac SRX Crossover, offers style, space and safety. This high-tech beauty combines bold looks with advanced technology and a sporty, athletic exterior. However, if you are looking for both extended seating capacity and luxury, the Escalade continues to be the favorite, with powerful performance and craftsmanship not found in other SUVs.
Visit out our blog for the latest features of next year's models rolling just in from Cadillac. Our highly trained staff is eager to share with you all the improvement and the latest features of our Cadillac fleet.
Meet the whole Cadillac family - the ATS and ATS-V Coupe and Sedan, the ELR Coupe, the CTS and CTS-V Sedan, the SRX Crossover and the Escalade. Sophistication and Innovation everywhere you look. We would love to show you… at Cadillac Showroom at the Roseville Automall.
Visit the Cadillac Dealership Showroom and see all of the
Cadillac new and used cars for sale