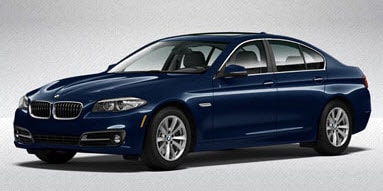 There's a reason why BMWs are so loved by their owners. Blisteringly fast, they handle with a steering agility and control that's incredibly precise. BMWs are not just designed to push the limits but designed to exceed them. BMWs have a lean, sporty body style and low-and-wide stance. They give you a sense of its power even when standing still. They offer a compelling view of the road-going by very quickly.
Each model is designed to be noticed, from the sleek Coupe, to the seductive Convertible, and not to mention the stunning Gran Coupe. The sporty, aerodynamic exterior complements the driver-oriented interior to make the BMW nothing short of irresistible.
Visit out our blog for the latest features of next year's models rolling just in from BMW. Our highly trained staff is eager to share with you all the improvement and the latest features of our BMW series of cars, hybrids, and SUVs.
Meet the whole family from the BMW 2 Series to the 7 Series, the BMW X Models, the BMW Z4 Roadster, the BMW M Models and the BMW I in hybrid and electric. Agile, muscular, and beautiful, find your driving soulmate at the BMW Showroom at the Roseville Automall. Effortless attraction, discernable style, undeniable performance…the ultimate driving machine!
Visit the BMW Dealership Showroom and see all of the BMW new and used cars for sale