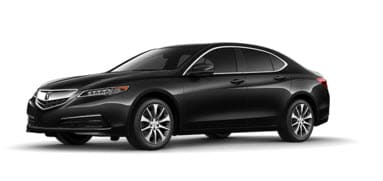 Acura has streamlined its sedan lineup bringing you the best of their sedans, hybrids, and crossovers. There's a lot to love from the driver's seat in any Acura. The sporty sedan's hit the mark on a lean and refined. The crossovers are full of personality. All the Acura's are built on engineering that really works-resulting in a pleasant-driving vehicle - responsive and edgy, with handling and performance that will satisfy any sport-sedan cravings when you have them.
The Acura is definitely a well-designed automobile - great looks, great engineering, great handling and performance. With low, wide, aggressive stance, they look ready to pounce. Drive one and you'll agree that the Acura has strong value, responsive handling, and exceeds expectations.
Visit out our blog for the latest features of next year's models rolling just in from Acura. Our highly trained staff is eager to share with you all the improvement and the latest features of our Acura fleet of cars, hybrids, and crossovers. Explore our Front Wheel Drive and Super Handling All Wheel Drive options. Browse our inventory or stop by our Acura showroom to see the new models yourself.
Meet the Acura ILX with 8-speed dual clutch transmission, the Acura TLX with either 8-speed dual clutch or 9 speed automatic transmissions, the Acura RLX with 310 hp or 377 hp hybrid, the Acura RDX Crossover with power tailgate, and the MDX with Adaptive Cruise Control. See them all at the Acura Showroom at the Roseville Automall. With a firm ride and thrilling engine notes, be prepared for an exhilarating ride home!
Visit the Acura Dealership Showroom and see all of the Acura new and used cars for sale